Great News: Dr. Lena Henningsen has been awarded a Consolidator Grant from the European Research Council (ERC)
The new project is devoted to 'Lianhuanhua' – Chinese Comics as a Specific Cultural Form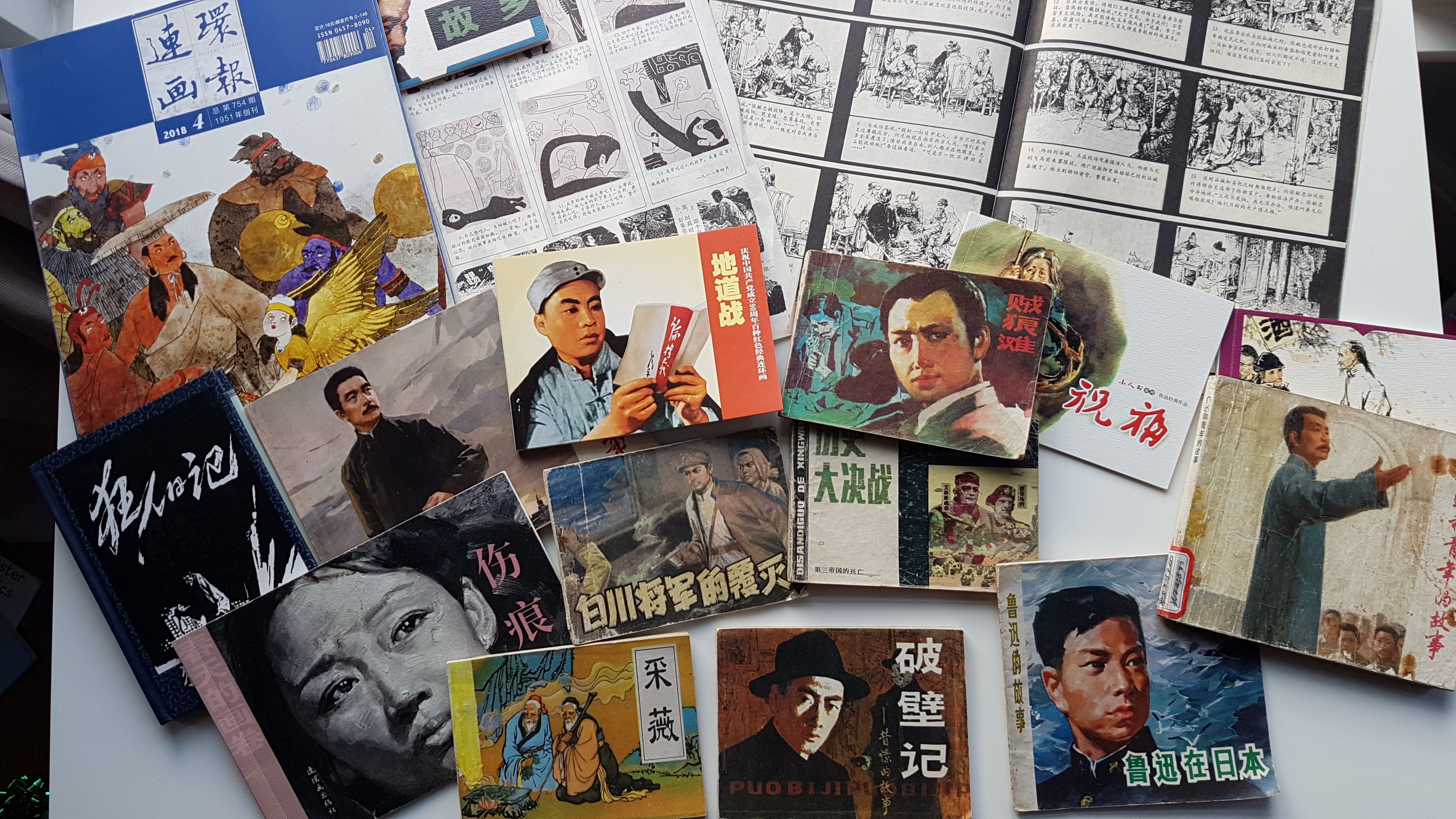 Excerpt from the press release of January 31, 2023:
Sinologist PD Dr. Lena Henningsen from the University of Freiburg has been awarded a Consolidator Grant from the European Research Council (ERC) to fund her research project on comic culture in the People's Republic of China. The European Union grant is one of the most prestigious awards for researchers in the EU. It is worth two million euros over a period of five years.
Independent Genre and Research Field
Henningsen's project "Comics Culture in the People's Republic of China (ChinaComx)" is devoted to Chinese comics as an independent cultural form: "'Lianhuanhua' – translated literally, linked images – are still largely unexplored," says Henningsen. "Our project explores the intellectual, political, social, historical, and transcultural dimensions of this exciting medium." Henningsen and her team will analyze comics from the People's Republic of China with regard to Chinese and global comic culture – as well as the specific conditions of their production, circulation, and consumption. In the process, they will also address the question of whether and to what extent comics further the goals of state propaganda, such as the legitimization of the Communist Party of China, the creation of the "new socialist man," and nation building – or whether they counteract these goals.
In clearly circumscribed case studies, the project analyzes adaptations into comics from literature and film, the conventions of text-image relations (and the breaking of these conventions), narrative qualities, as well as the visual language of lianhuanhua which is very much indebted to other visual forms of art, including traditional Chinese visual art, cartoons, propaganda posters, photography and movies. With its focus on practices and meaning making, ChinaComx moreover delves into the changing global cultural, political and economic connections within the socialist cultural sphere and beyond, tracing distinct and changing relationships of domestic and foreign elements. The project will cover developments since the late 1940s to the present and situate concrete phenomena within larger developments and traditions. "Our project has the goal of defining the term 'Lianhuanhua' as a distinct genre arising from a specific context as well as an independent research field," says Henningsen, "similar to 'mangas' or 'bandes dessinées.'"
Literature, Pop, Society
Lena Henningsen served from 2012 to 2022 as a junior professor at the University of Freiburg's Institute of Sinology and is currently Principal Investigator of the research project "The Politics of Reading in the People's Republic of China (READCHINA)." https://readchina.github.io In it, she and her team are studying intellectual, literary, and social change in China since the 1940s from the perspective of reading practices. https://kommunikation.uni-freiburg.de/pm/online-magazin/forschen-und-entdecken/es-lese-die-revolution She has already received an ERC Starting Grant for this project. https://kommunikation.uni-freiburg.de/pm/2017/4-5-millionen-fuer-freiburger-forscher Her research foci also include modern Chinese literature and culture, contemporary Chinese society, intellectual property and plagiarism, and pop culture and music in China. Henningsen was an elected member of the "Young Academy" from 2013 to 2018 and received the Leopoldina Early Career Award in 2016.
Link: https://kommunikation.uni-freiburg.de/pm-en/press-releases-2023/lianhuanhua-2013-chinese-comics-as-a-specific-cultural-form?set_language=en