Prof. Dr. Daniel Leese, Ph.D.
Mailing Address: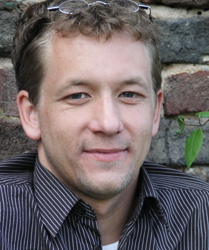 Albert-Ludwigs-Universität Freiburg
Institut für Sinologie
Werthmannstraße 12
79098 Freiburg, Germany

Phone: 0049 761 203-67752
Fax: 0049 761 203-67766

E-Mail: daniel.leese@sinologie.uni-freiburg.de


Research Interests:

Political, social and cultural history of the People's Republic of China
Qing history
Legal history
Environmental history

University Career:
Since 2015
Full professor, Modern Chinese History and Politics, University of Freiburg
2012 until 2014
Associate professor, Modern Chinese History and Politics, University of Freiburg
2006 until 2011
Assistant professor, Institute of Chinese Studies, University of Munich
2003 until 2006
Ph.D. in "International History" (with special distinction), International University Bremen
1997 until 2003
Studies in Modern and Contemporary History, Sinology and Economics at the Universities of Marburg, Beijing and Munich

Selected Honours and Grants:
2014 until 2019 ERC Starting Grant "The Maoist Legacy: Party Dictatorship,
Transitional Justice and the Politics of Truth" (1.5 million Euros)
2011 until 2017 Member of the Young Academy of the Bavarian Academy of Sciences
2001 until 2006 German National Merit Foundation

Selected Publications:
Mao Cult. Rhetoric and Ritual in China's Cultural Revolution, Cambridge: Cambridge University Press 2011 (paperback edition 2013).
Main editor of: Brill's Encyclopedia of China, Leiden: Brill 2009.
"Revising Verdicts in Post-Mao China. The Case of Beijing Fengtai District", in: Jeremy Brown und Matthew Johnson (eds.), Maoism at the Grassroots. Everyday Life in China's Era of High Socialism, Cambridge (Mass.): Harvard University Press 2015, 102-128.
"A Single Spark: Origins and Spread of the Little Red Book in China", in: Alexander Cook (ed.), Mao's Little Red Book: A Global History, Cambridge: Cambridge University Press 2014, 23-42.
"The Cult of Personality and Symbolic Politics", in: Steve A. Smith (ed.), The Oxford Handbook of the History of Communism, Oxford: Oxford University Press 2013, 339-354.
"'Revolution': Conceptualizing Social and Political Change in the Late Qing Dynasty", in: Oriens Extremus 51 (2012), 25-62.
"A Place where Great Men Rest? The Chairman Mao Memorial Hall", in: Marc Andre Matten (ed.), Places of Memory in Modern China, Leiden: Brill 2011, 91-129.
"Mao the Man and Mao the Icon", in: Timothy Cheek (ed.), The Cambridge Companion to Mao Zedong, Cambridge: Cambridge University Press 2010, 219-240.